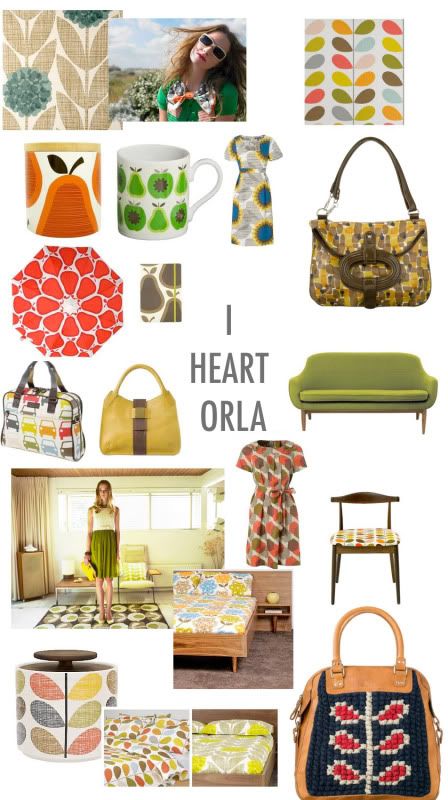 Ok, I will come right out and admit it. I am an
Orla
addict. For going on 6 years, I have poured over every look-book, visited virtually every sample sale and made regular pilgrimages to the Covent Garden store (I'm there today actually...meeting a client...ahem..).
I'm not someone who believes that you have to spend a lot of money to look good. Style can come at any cost, but it just so happens that this style aesthetic comes with a rather heavy price-tag. I'm prepared to turn a blind-eye to the cost, for when Orla charges a hefty sum, Orla always delivers. The clothes look gorgeous, and they feel a million dollars. They may come with a "dry-clean me please" label, but I'm willing to accept that that lambs-wool needs to be looked after. The mugs wash well and don't lose their sparkle. The bags are...well...pretty darned amazing.
When it comes to the home items, I am just as dedicated. So far I have built up a collection of vases, mugs, plates, a cake stand, wallpaper, oven mitts, napkins, glasses, a rug. I even have an Orla Kiely bed. I need an intervention. I try to steer away from the obvious stem signature print, as I don't want it to necessarily look like I'm an Orla freak....I would rather the 60s & 70s style added to the overall effect, rather than stand out. Although I am toying with the idea of making some of the stem print bedding into curtains for my soon-to-be-studio, as they just make me happy. That's a priceless emotion, no?