I have been in love with George Nelson lights for as long as I can remember.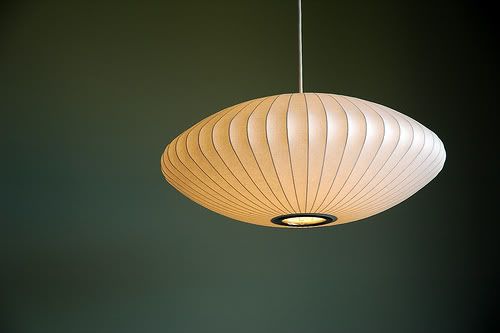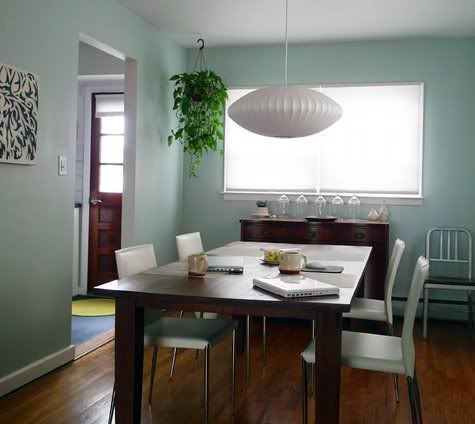 The gold '80s monstrosities have now been removed from the ceilings and walls, and so my lighting dream will soon be realised. Scouring the internet one morning, I almost choked on my granola when I saw the cost of the George Nelson lamps over here in the UK. Heals has them starting at £305!! This is in comparison to US sites who currently have them on sale at $228, which works out at about £145. Crazy huh! I know we have to pay a small fortune for things in this little island country, but still... Of course, the manufacturers know they can screw us on price, so I'm not allowed to buy them directly from a US store and have them shipped over. Instead, my lovely sister-in-law is letting me have them shipped (free) to her home in New Jersey, and then depending on shipping costs, will either forward them on to me or store them until I am next across the pond. Even if I paid a lot for shipping and customs duty, it would still work out as a bargain compared to the prices over here. Plus my electrician has confirmed he can convert it absolutely fine. Yay!
So these are gone gone gone... 24 carat gold plated apparently... any takers?... anyone?... thought not.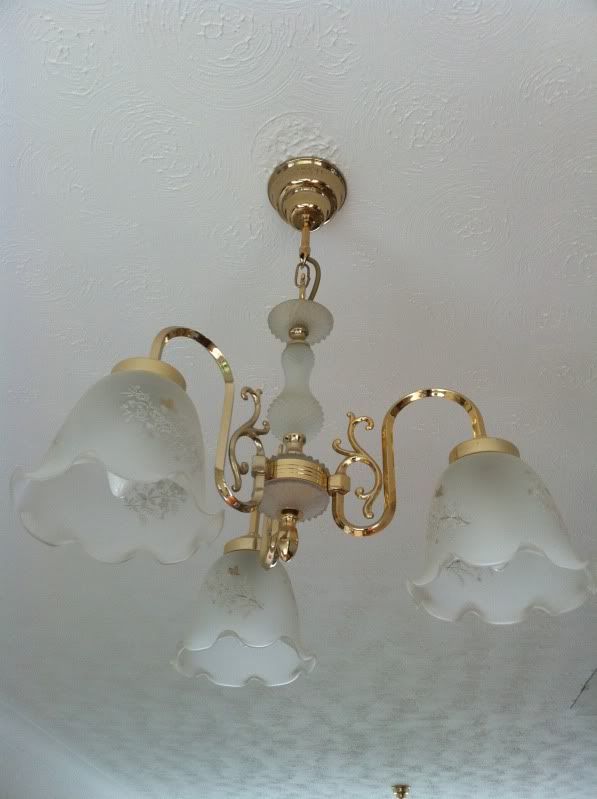 These nasty strip lights have been removed and replaced with simple pendants for now. Not sure what they will be replaced with long term...a whole new project to research!