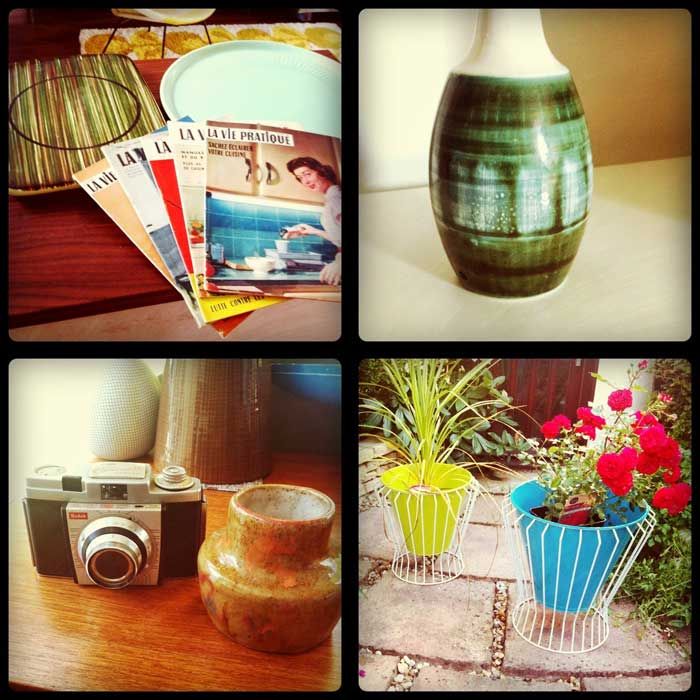 A selection of recent finds. More tat for the shelves as my Mum would say...
Top left:
A St Clement pot stand in sludgy 50s colours, a mint green flan dish, and a selection of home magazines. I'm thinking the mags would look fantastic framed in a row on the kitchen wall, although they have fabulous pictures inside so it would be a shame to cut them up. From the fabulous "Paris Accent", a store in nearby Maidstone where the stock comes from Parisian markets and auctions.
Top right:
A Hornsea style lamp from eBay. £15. Score! I need to find a suitable shade though.
Bottom left:
G bought these the other day from the market. A fabulous old 35mm camera and a cute little brown pot...both for £3!
Bottom right:
My planters from
Habitat
. I lusted after them ever since seeing them on
Obsessilicious
and I bought them on a recent visit with
Katie from Mayfield
. I've planted them up with roses and spiky plants and they look fabulous.
Next week: kitchen gets plastered! G is also buying materials to make our new front door. To quote a line from Muriel's Wedding, you can't fight progress.